I love skirts, but I have a lot of children I'm frequently chasing after and who love to pull on my clothing. One time, this resulted in flashing a public space. No joke. For some reason, my toddlers have always liked to hide under skirts too, so I'm frequently having a child lift up my skirt! Today I'm going to show you how easy it is to add the FREE Ninja Pants to the new Sally Skirt pattern to make your very own Sally Skort. Skorts are great to combat grabby children, but they also keep my thighs separated and I'm forever grateful for that!
I used Yoga Swim Spandex from Zenith and Quasar Fabrics. I love this stuff. It is beautiful and vibrant and so, so smooth. I've used it for workout clothing, swimsuits, dresses, and now skorts!
Here we go!
To start, gather the necessary pieces. You're going to want the front and back of your skirt pieces already sewn together (with or without the optional pockets), the yoga waistband already sewn together (with or without the knot), and the Ninja Pants already sewn together without a waistband.
Mark quarters of the skirt, leggings, and waistband. Mark the BACK of your skirt and leggings so you can keep track of it!
Slide shorts/leggings inside the skirt. Match quarters of skirt and leggings together and pin.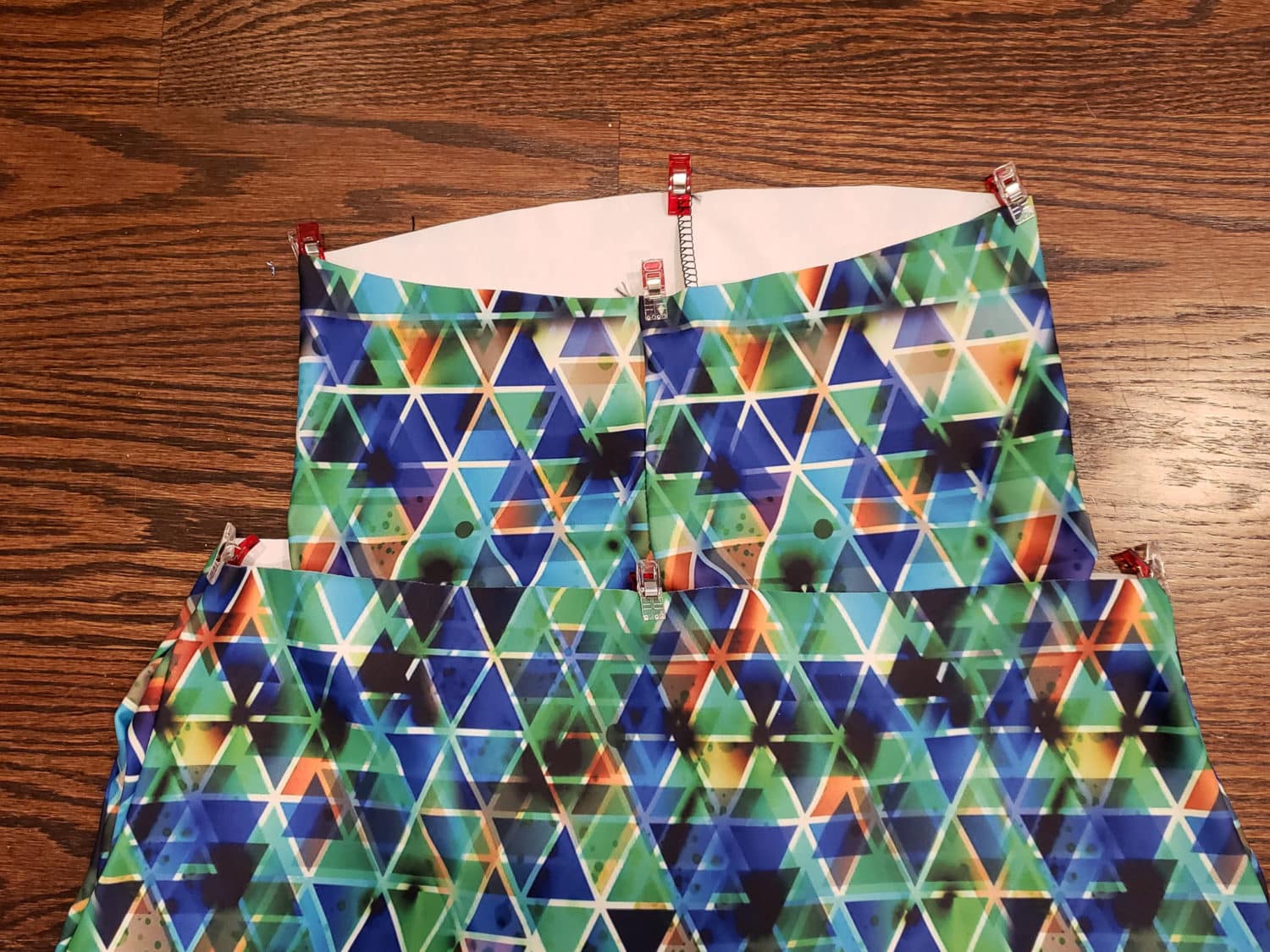 Sew with a long basting stitch, stretching the shorts to match the skirt. If you're sewing a woven skirt to the shorts, make sure your gathering is knotted to keep it from coming out as you're sewing the skirt to the shorts.)
Slide the waistband over the top of the skirt/legging combo and line up the raw seams. Pin the skirt/legging combo to your waistband by lining up the side seams and the center front and center back. Sew the waistband to the skort, stretching the waistband when necessary.
Flip-up your waistband and admire your new Sally Skort! Sew a tag or piece of ribbon in the back of your skort so you don't put it on backward.
Reader Interactions