Guest Post By: Jenni Early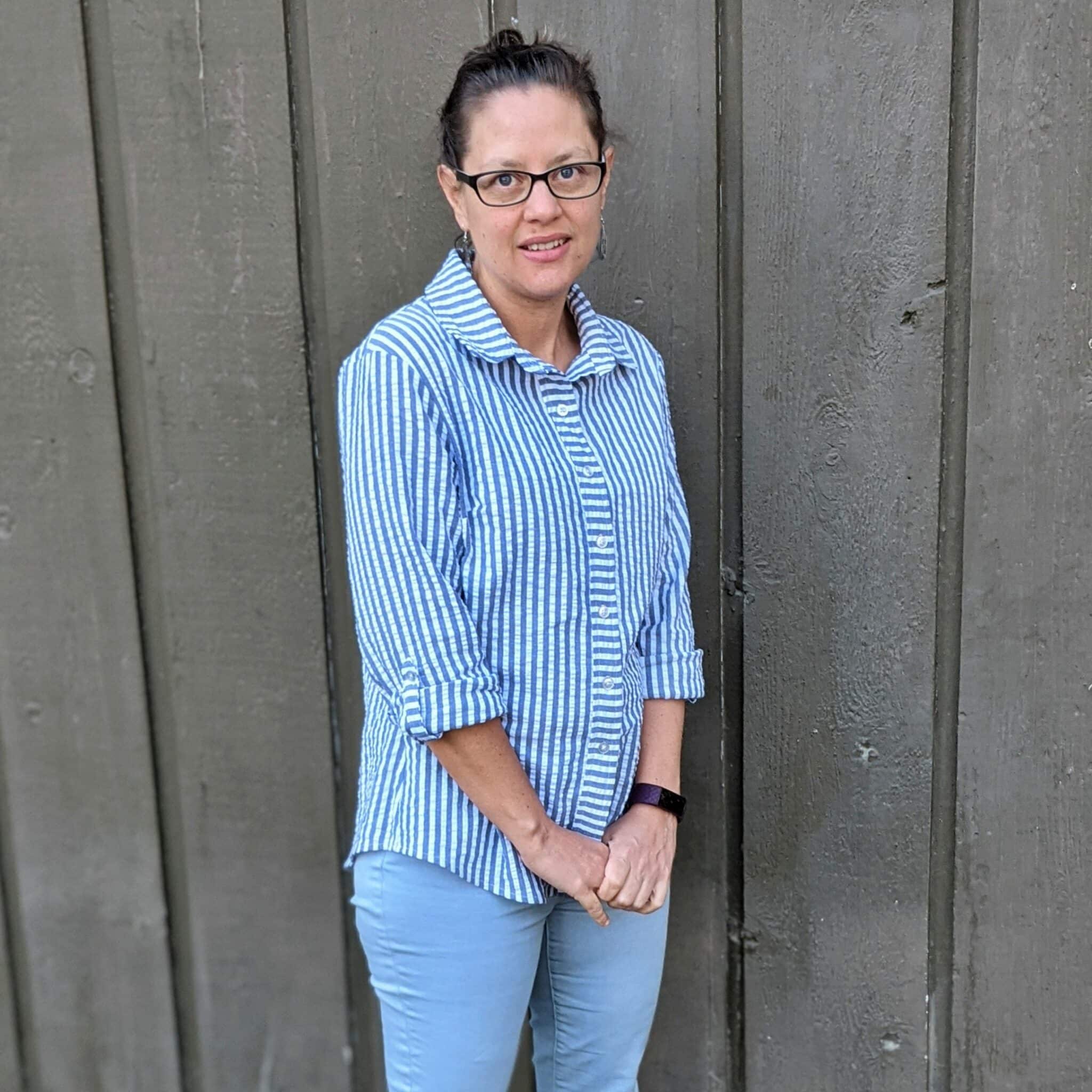 I wanted to use the Joanna Top, Tunic, and Dress pattern to make a hiking shirt for sun protection with a sleeve tab that would roll up to ¾ length. Here is how I did it.
Supplies:
Sleeve Tap Pattern Piece
Draw three parallel lines: 6.5", 7.25", and 6.5" long. Your lines should be 3/4" apart, and they should match up at the bottom and be different lengths on the top.
Draw in the angled lines at the top.
Cut 4 tab pieces from your fabric.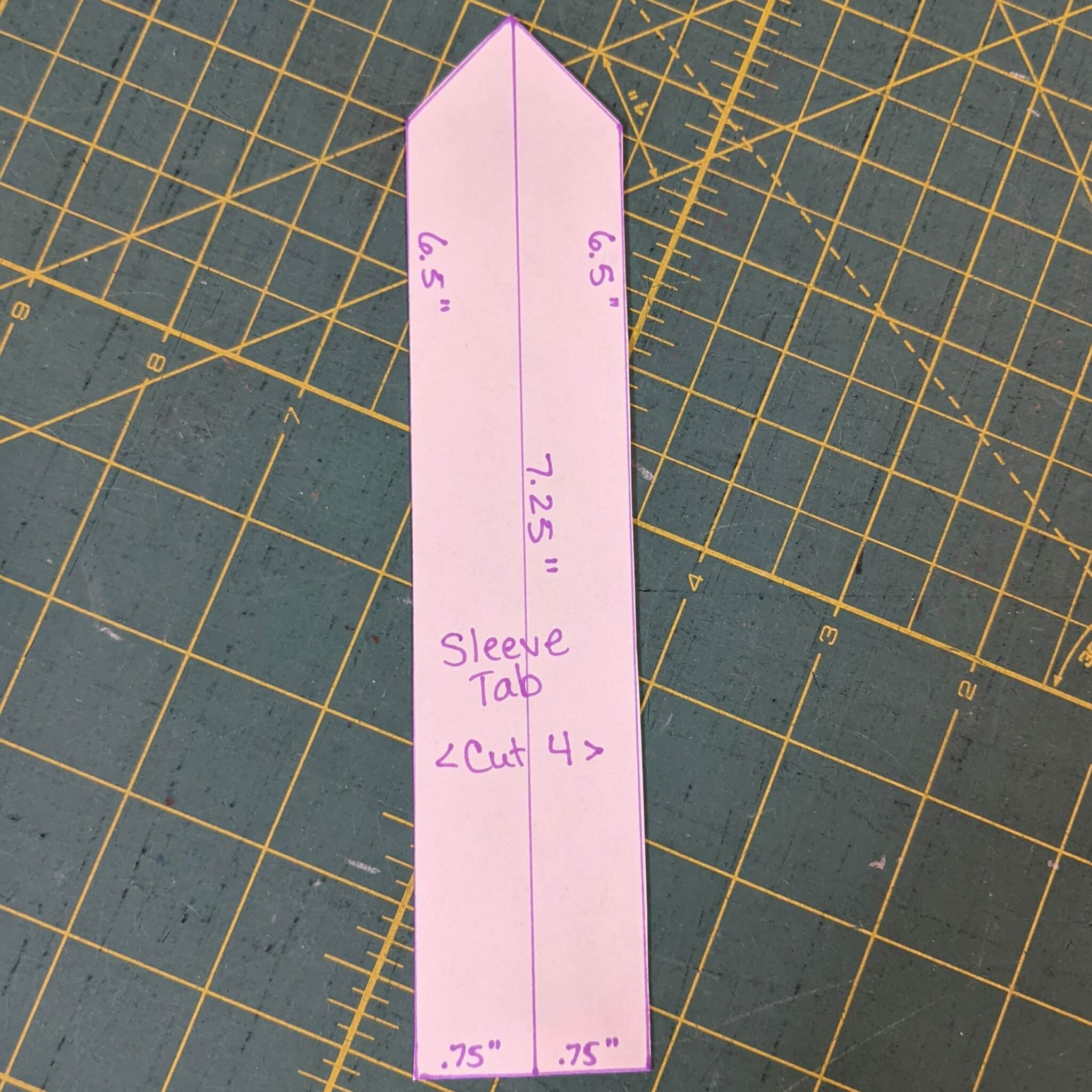 Sewing the Sleeve Tab
Stack two tab pieces right sides together and pin along the edges.
Sew around the edges with a 3/8″ seam allowance leaving an opening for turning.
Clip the corners.
Repeat with the other two tab pieces.
Turn the tabs right side out and push out the corners.
Topstitch to close the open edge.
Add buttonholes that fit your buttons centered near the pointed end of the tabs.
Attaching the Sleeve Tabs
Measure 2.5″ up from your sleeve placket and 2.5″ over from your sleeve placket. Mark.
Turn the sleeve inside-out and line up the unfinished edge of the sleeve tab with your mark. Your tab should be pointing toward the shoulders of your top. Repeat on the second sleeve.
Stitch 1/4 inch from the unfinished edge of the sleeve tab
Fold the sleeve tabs down so they point to the bottom of the sleeves. Stitch 1/4 inch from the top edge of the sleeve tab. Repeat on the second sleeve.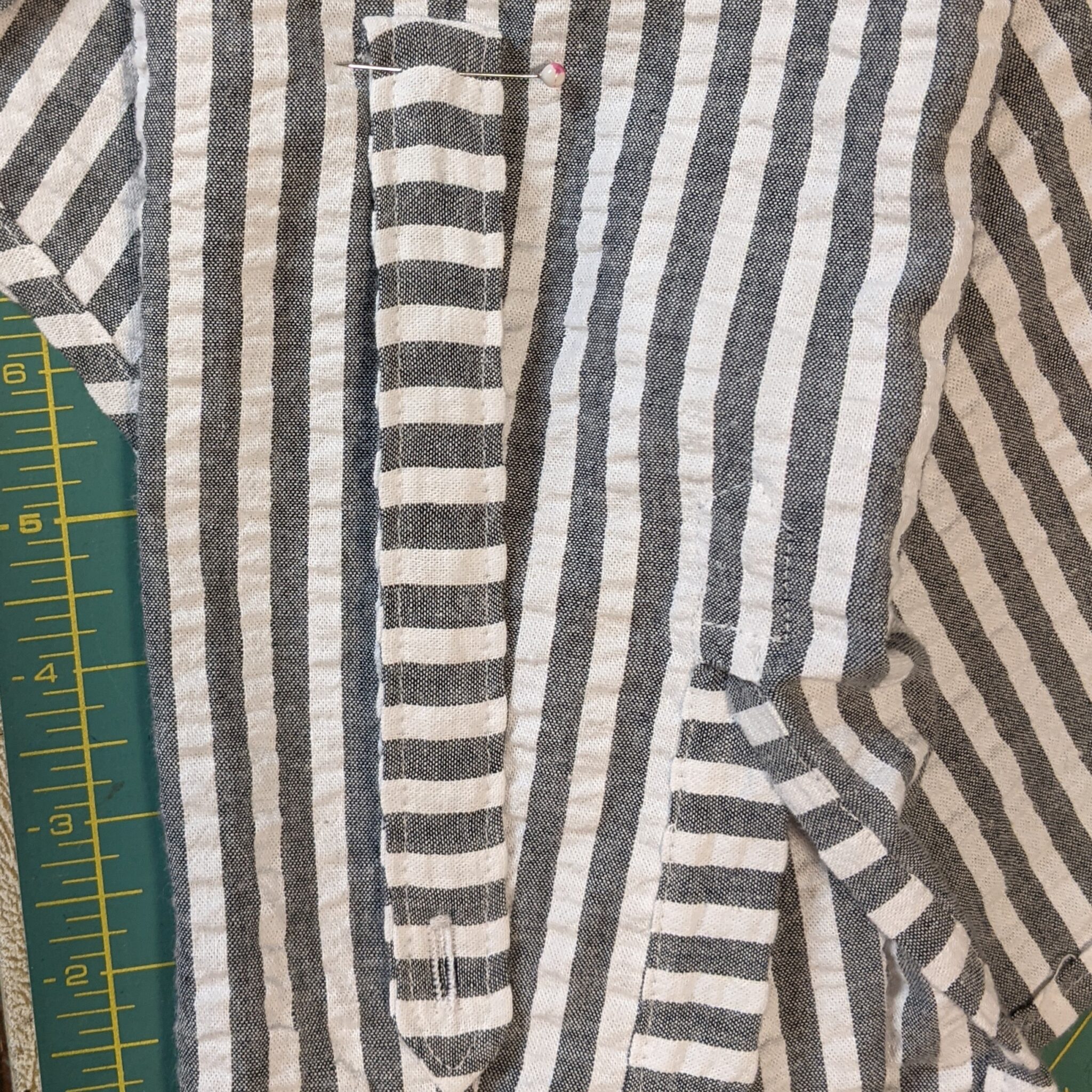 Turn sleeves right side out and stitch buttons in-between the two lines.
You're done! Fold up the sleeves and button!
What a fun hack for an even-more versatile button-down shirt! I know that I will wear this one all the time.
I made a video of this hack. Feel free to watch it below!
Want more FUN DIY Freebies? Check out the FREEBIE TUTORIALS and the FREEBIE PATTERNS!
As always, we're here to help if you need it! Join us HERE and on Facebook, Instagram, Twitter, Youtube, and Pinterest. We're everywhere you are.
Guest Post By Jenni Early Bio:
Jenni Early is a homeschool mom of six who spends much of her free time sewing up garments for her family and friends. You can check out her blog here (sewingandthetrivium.com). Jenni is one of 5oo4's Brand Ambassadors. She says, "I love 5oo4 because the patterns are so practical. They are what my family and I would wear anyway. I love the inclusive size range and the fact that each pattern has so many options!!"
Reader Interactions