Transform the Iris Wrap Pants into a Jumpsuit!
Have you seen that amazing jumpsuit yet? The one where you slip the bodice over your head and then tie and wrap the pants around your body? Yeah! That's the one. 5 out of 4 Patterns recently released the Iris Wrap Shorts, Capris and Pants, and I could NOT get it out of my head to make them into that jumpsuit. So I did! I took photos of the process and now you can do it too.
What you will need:
Iris Wrap Shorts, Capris, and Pants Pattern
Key West Bikini, Tankini, and Dress Pattern
Woven fabric (or a knit if you wish) for your size of Iris Pants
1/2-1 yard of KNIT fabric with at least 25% horizontal stretch for the bodice portion.
And of course, the instructions! You can find the instructions in this handy downloadable PDF!
Here is your FREE Downloadable PDF!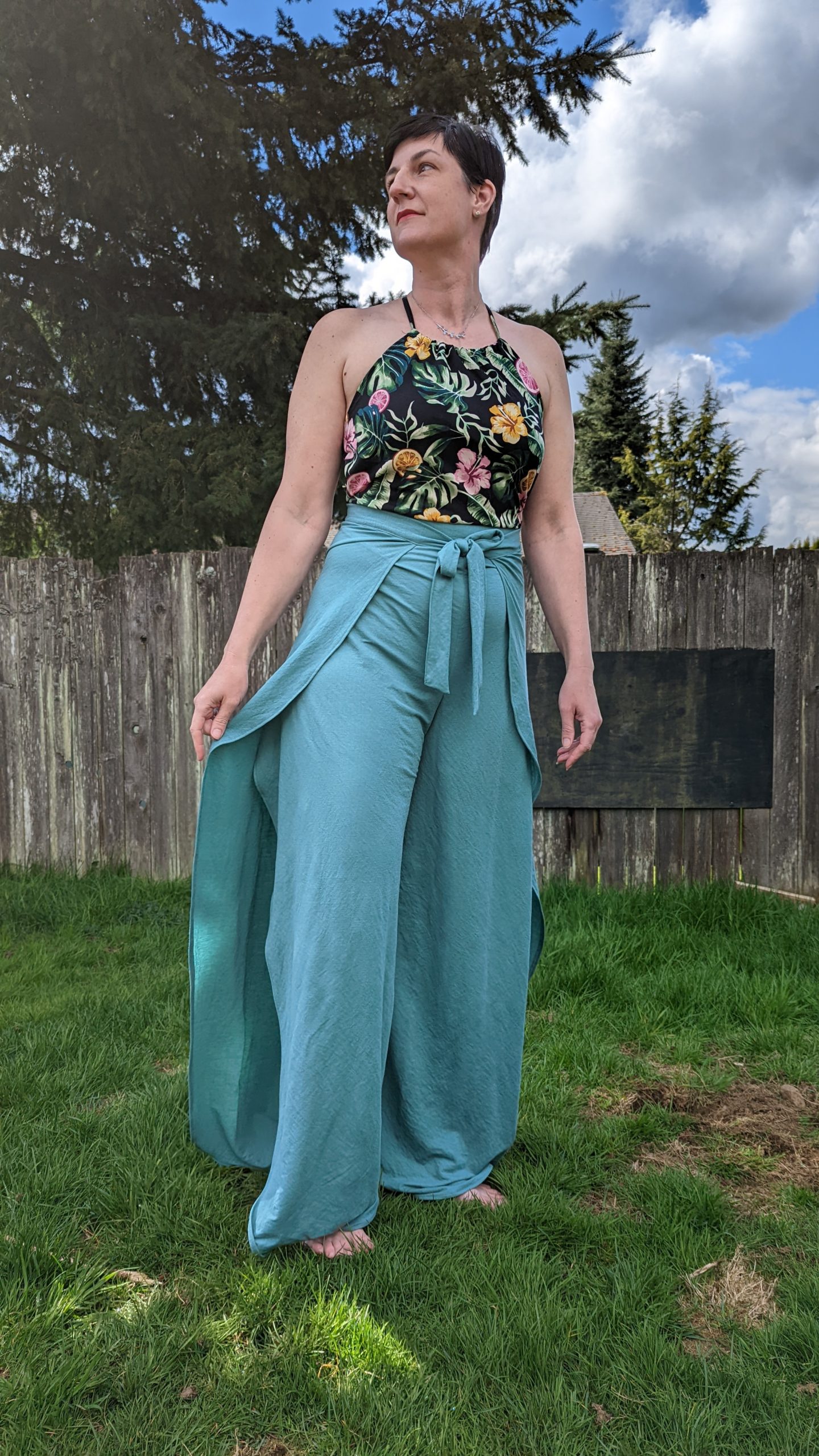 Reader Interactions