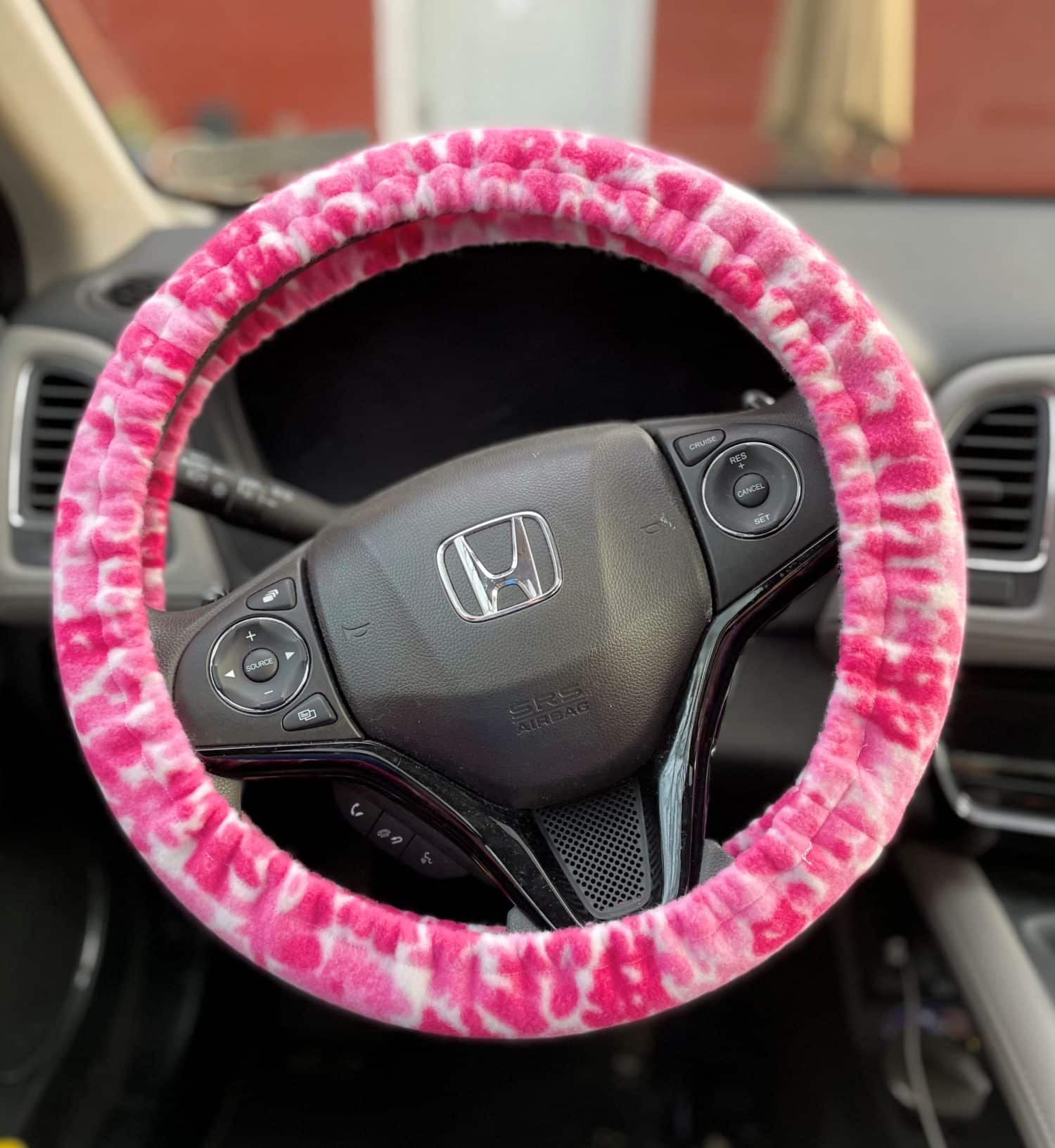 Today, I'm going to show you how to make your very own steering wheel cover. This is a super fast project that requires very little time and materials, so it's a great scrap buster!
Materials
Fabric (roughly 1/4 to 1/3 of a yard, depending on width)
1/4 inch elastic (about 1.5 yards)
A note on fabric choice
I chose to make my steering wheel cover out of fleece because its warm and cozy and that's perfect for the cold winter ahead! You can make your steering wheel cover out of pretty much any fabric that you want, but you want to be sure that the fabric is not slippery. Whichever fabric you choose, you need to make sure that you can maintain full control over the wheel and your car at all times! Don't use a steering wheel cover if you feel that you cannot drive safely with it!
Let's get started with measuring!
Measuring
You'll need to measure your steering wheel so that your cover fits well. First, measure the circumference of your steering all the way around. Mine is 46 inches. Then, measure around the width. Mine is about 4 inches.
Now, you'll determine how big to cut your fabric based on your steering wheel's measurements. I used 1/2 inch seam allowance. Take your circumference measurement and add your seam allowance to both sides. In my case, it would be 46 inches + 1 inch = 47 inches. My fabric wasn't long enough to have 47 inches so I had to cut it in 2 pieces. This is totally fine (you'll just have 2 seams instead of 1). If you need to cut 2 pieces of fabric, make sure you add another 1/2 inch to each piece for the seam allowance to join them together. That would give me a measurement of 48 total inches, which I divided in half to get 24 inches per piece.
For the width, if you're using a knit, you don't need to finish the edge so you can add 3/4 inch to each side for the casing. That means 1.5 inches total. For my steering wheel, it is 4 inches + 1.5 inches = 5.5 inches wide. If you need to do a double fold to prevent fraying (for woven fabric), just add another 1/2 inch.
I cut 2 pieces of fabric 24 inches long by 5.5 inches wide.
You'll also need 2 pieces of elastic. Each piece will be 1/2 the measurement of your steering wheel's circumference. Half of 46 inches is 23 inches, so I cut each elastic piece at 23 inches long.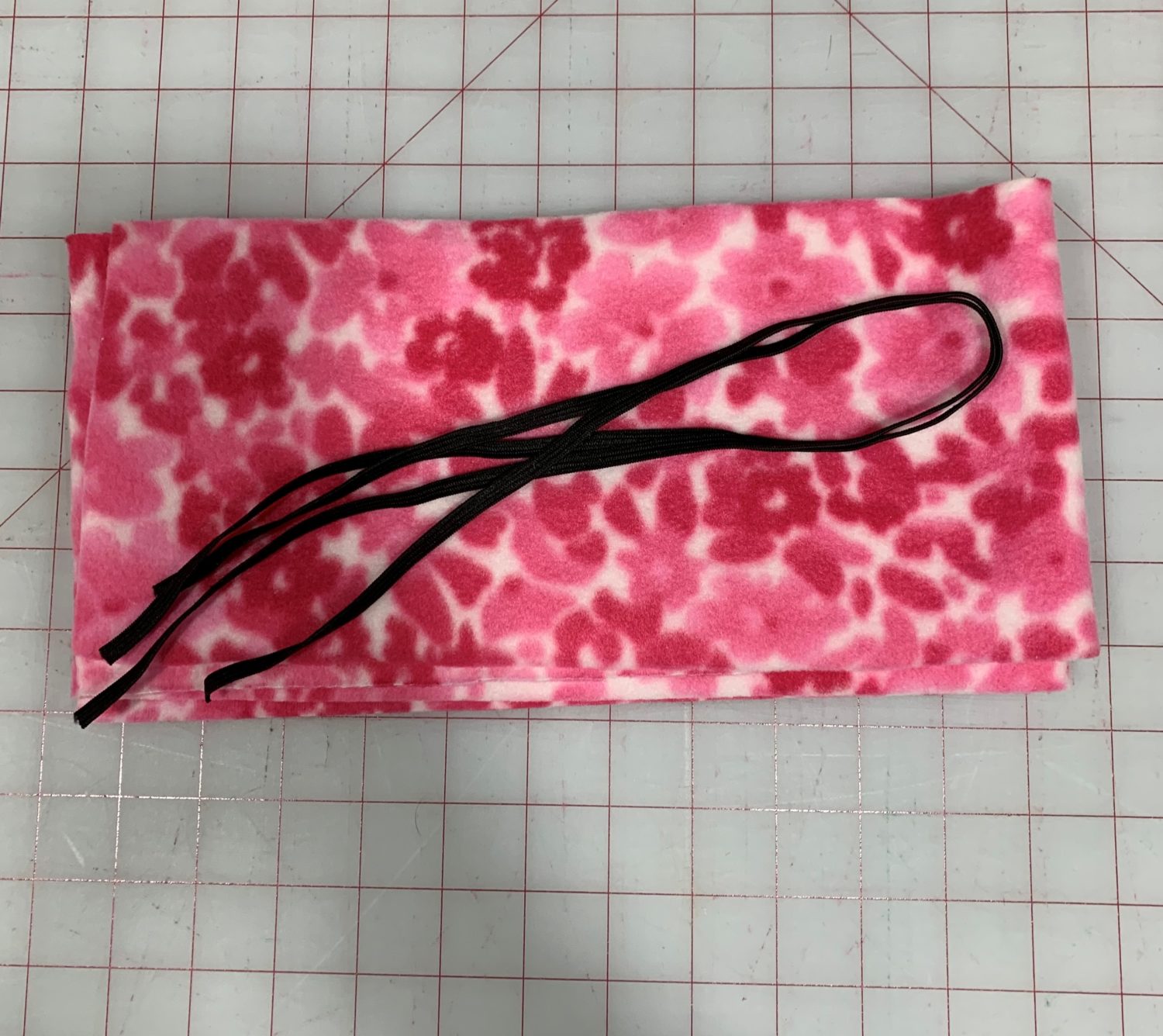 Time to sew!
Join the short ends of your fabric right sides together and sew. You'll end up with a big circle.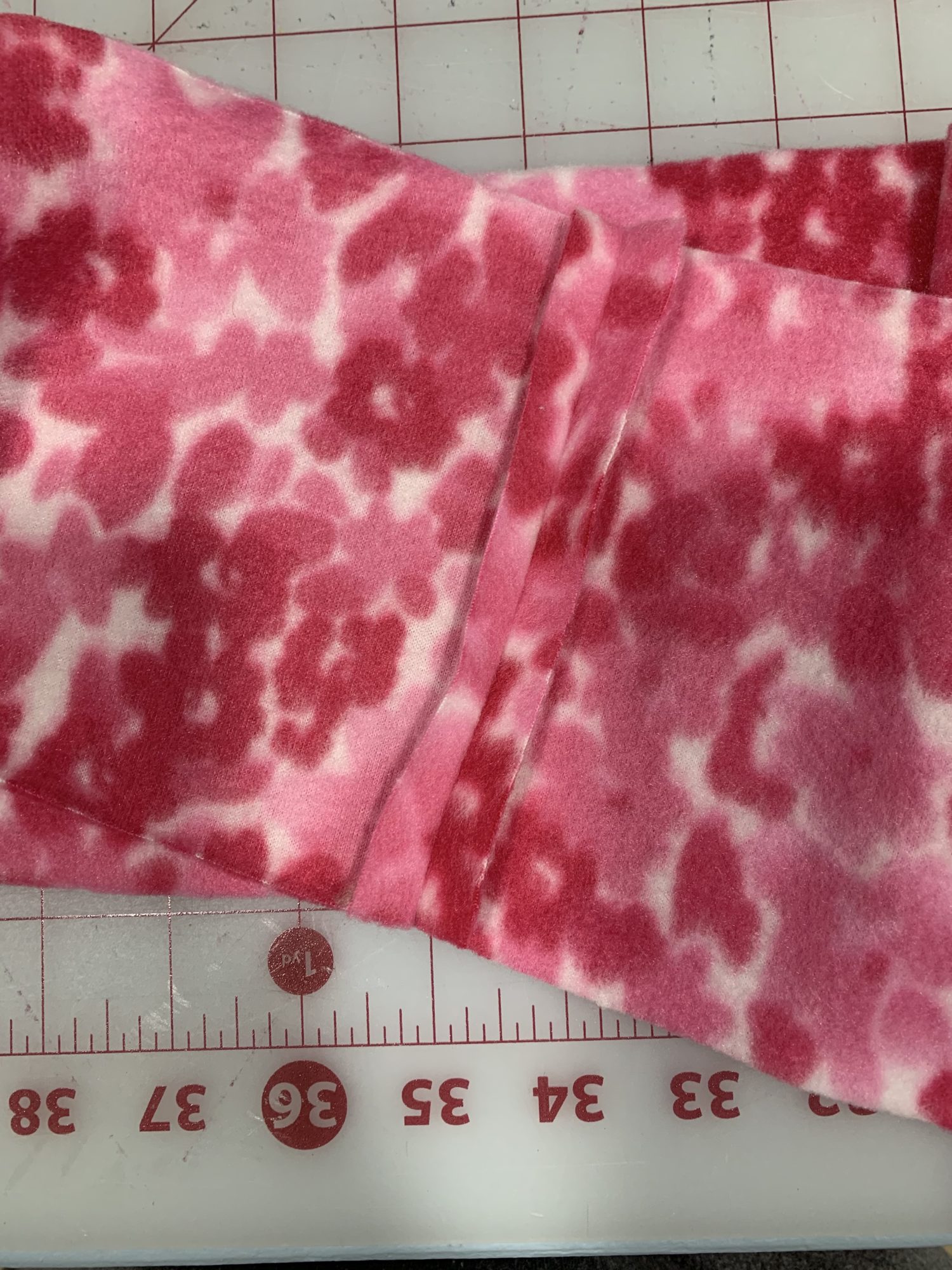 Now, we're going to do the casing. If using a knit, fold the raw edge down 3/4 of an inch and sew using a stretch stitch. Make sure you leave about a 1 inch gap so that you can thread your elastic through. Do the same thing on the other side.
If you're using a woven, fold the raw edge down 1/4 of an inch and then fold another 3/4 of an inch. Sew along the edge, but leave a 1 inch opening so that you can thread your elastic through. Do the same thing on the other side.
Put a safety pin or bodkin on the end of 1 piece of elastic. Put the pin and elastic through the opening that you left and work your elastic all the way through the circle. Then, do the same thing with your 2nd piece of elastic and the 2nd casing.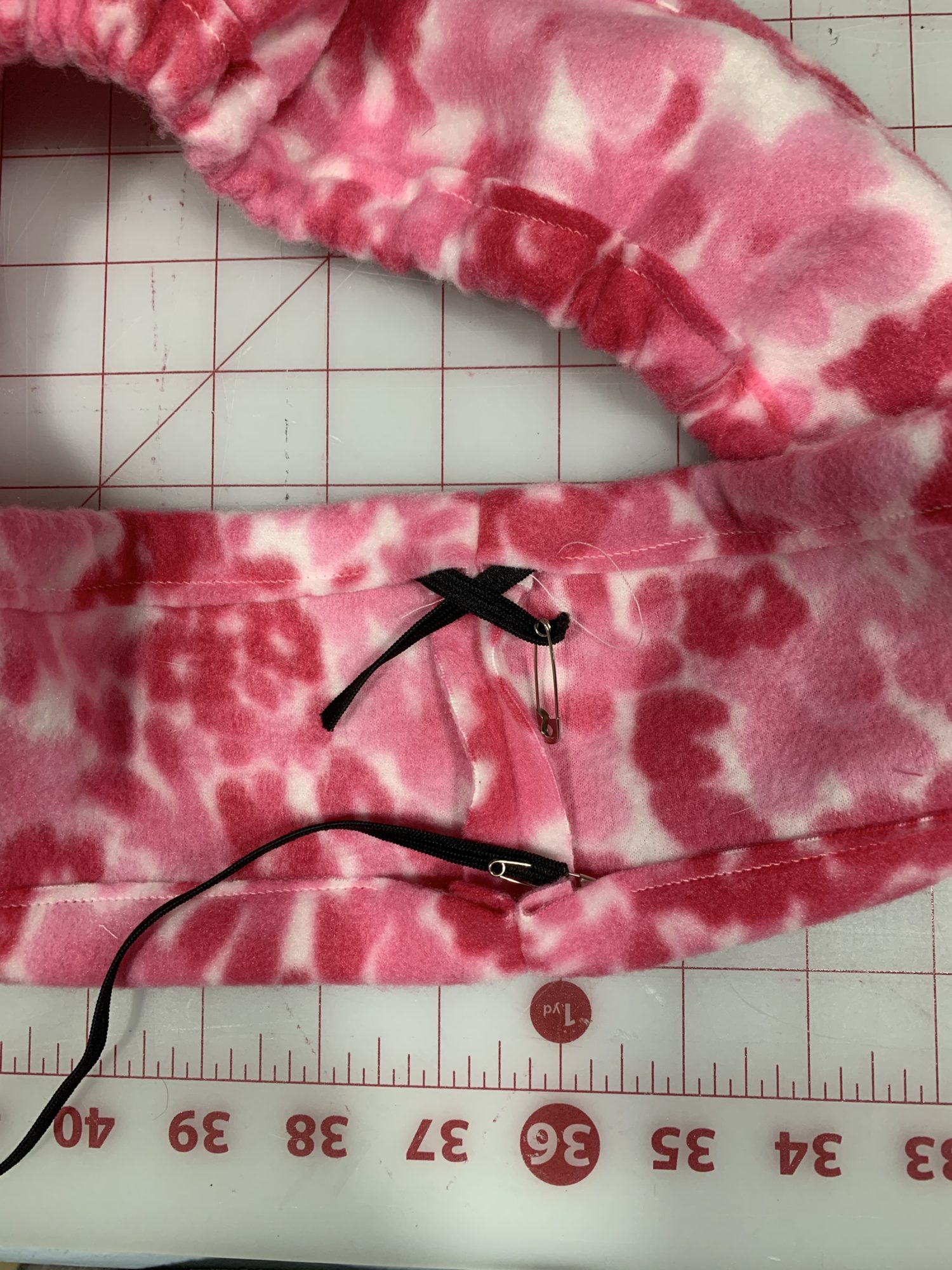 When the elastic is all the way through, pull the ends out and overlap them by about 1/2 an inch. Sew them together with a zig zag stitch.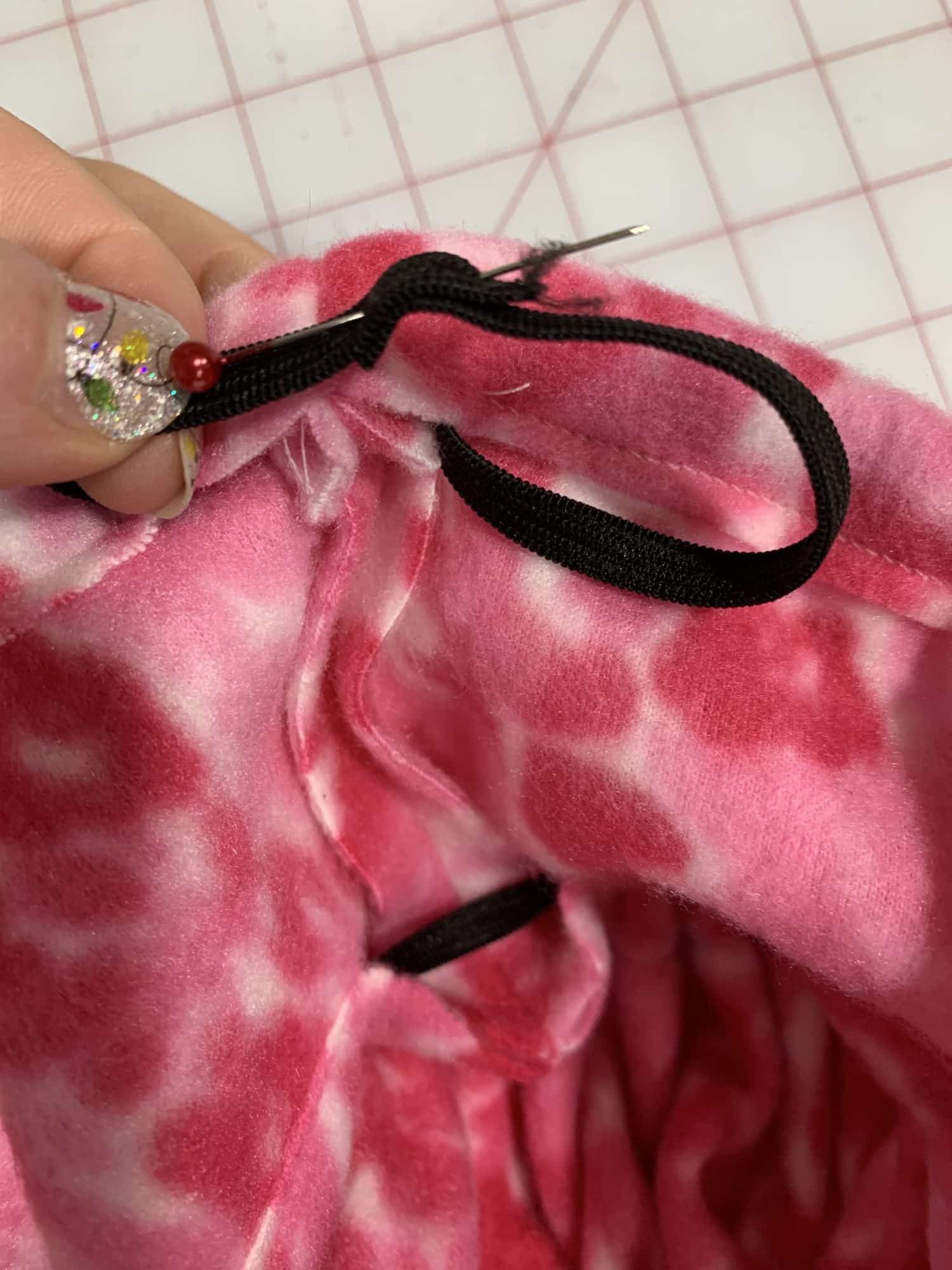 Once the elastic is sewn together, slip all the elastic into the casing and sew the casing opening closed.
You're all done!
You're done! I told you it was fast!
Want more FUN DIY Freebies? Check out the FREEBIE TUTORIALS and the FREEBIE PATTERNS!
As always, we're here to help if you need it! Join us HERE and on Facebook, Instagram, Twitter, Youtube, and Pinterest. We're everywhere you are.
Reader Interactions