Have you made fun placemats for the holidays? How about matching placemats for your pets? The pet placemat is a fun and quick project that will bring some cheer to your pet's food station. We always have some sort of mat under our dog's dishes just to catch any water droplets or food crumbs that he spills. Then, I realized that a matching placemat would be adorable. So, of course, I had to make one! I made this to be reversible so you'll get two mats in one!
Materials needed
This was made with scrap quilting cotton that I had leftover from making Christmas jammies and some home décor fabric. I was looking for a waterproof layer just to protect my floors from any major spills, but they were out of it at my local fabric store. I think that the home décor fabric will be enough to block most of the spills from getting on the floor. You could use a table cloth vinyl or a PUL if you really want this to be waterproof! That is all you need for this project!
Pattern
I chose to make my pet placemat in the shape of a dog bone because I think it's cute! You could do any shape that you want! It could be a circle, rectangle, fish, bird, etc. This is a great project to get creative! If you want to use the dog bone shape, you can get the pattern here:
Cutting Fabric
The dog bone pattern is cut on a double fold so that there aren't any seams going through the middle. You could also cut multiple pieces if you don't mind a seam in the middle.
Start by folding your fabric lengthwise
Fold it again width wise so that you have a double fold (like when making a circle skirt)
Put your pattern on the fabric so that the "fold" markings are on the folds of the fabric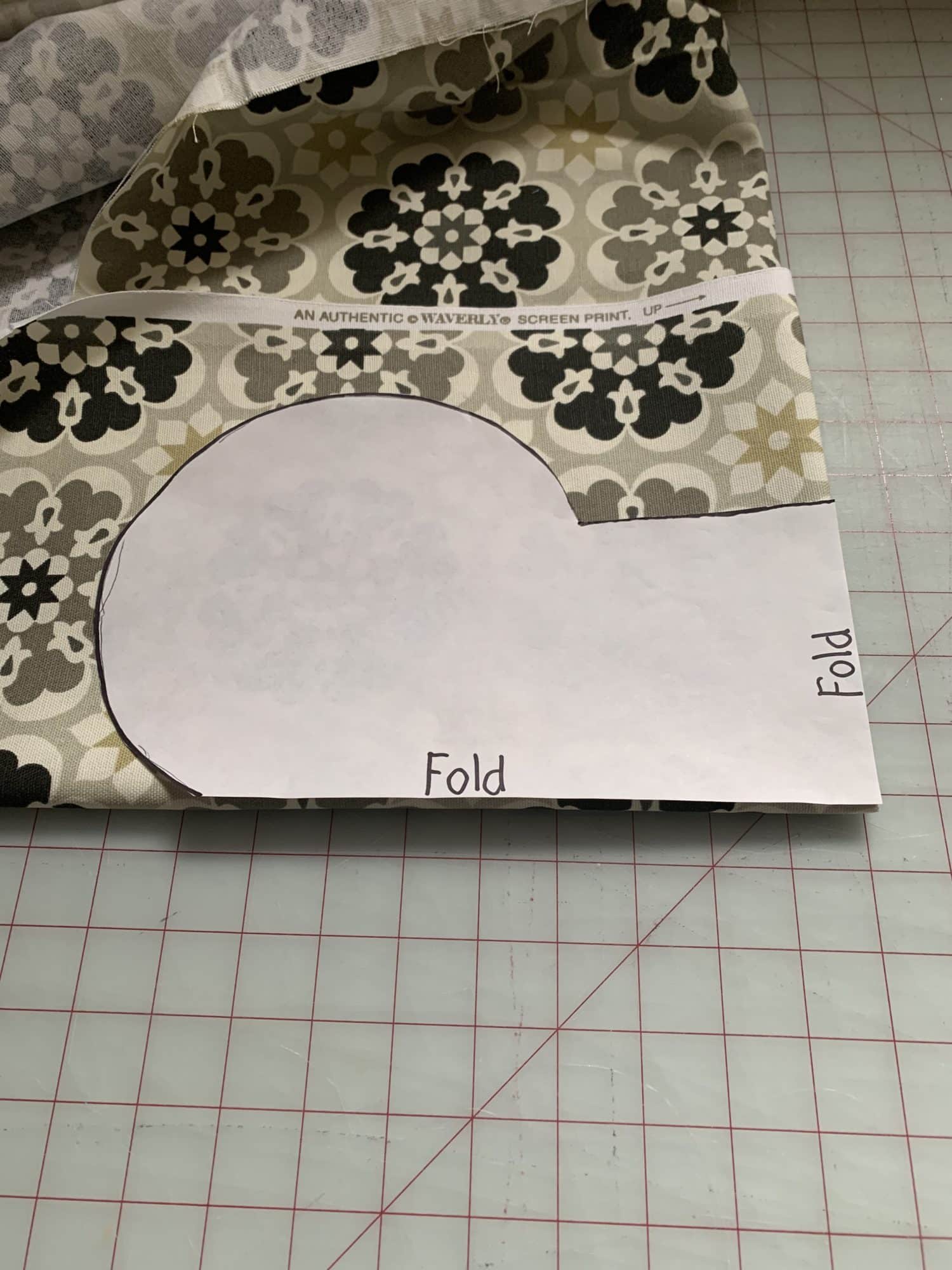 Cut around your pattern
When you unfold it, it will be in the shape of dog bone!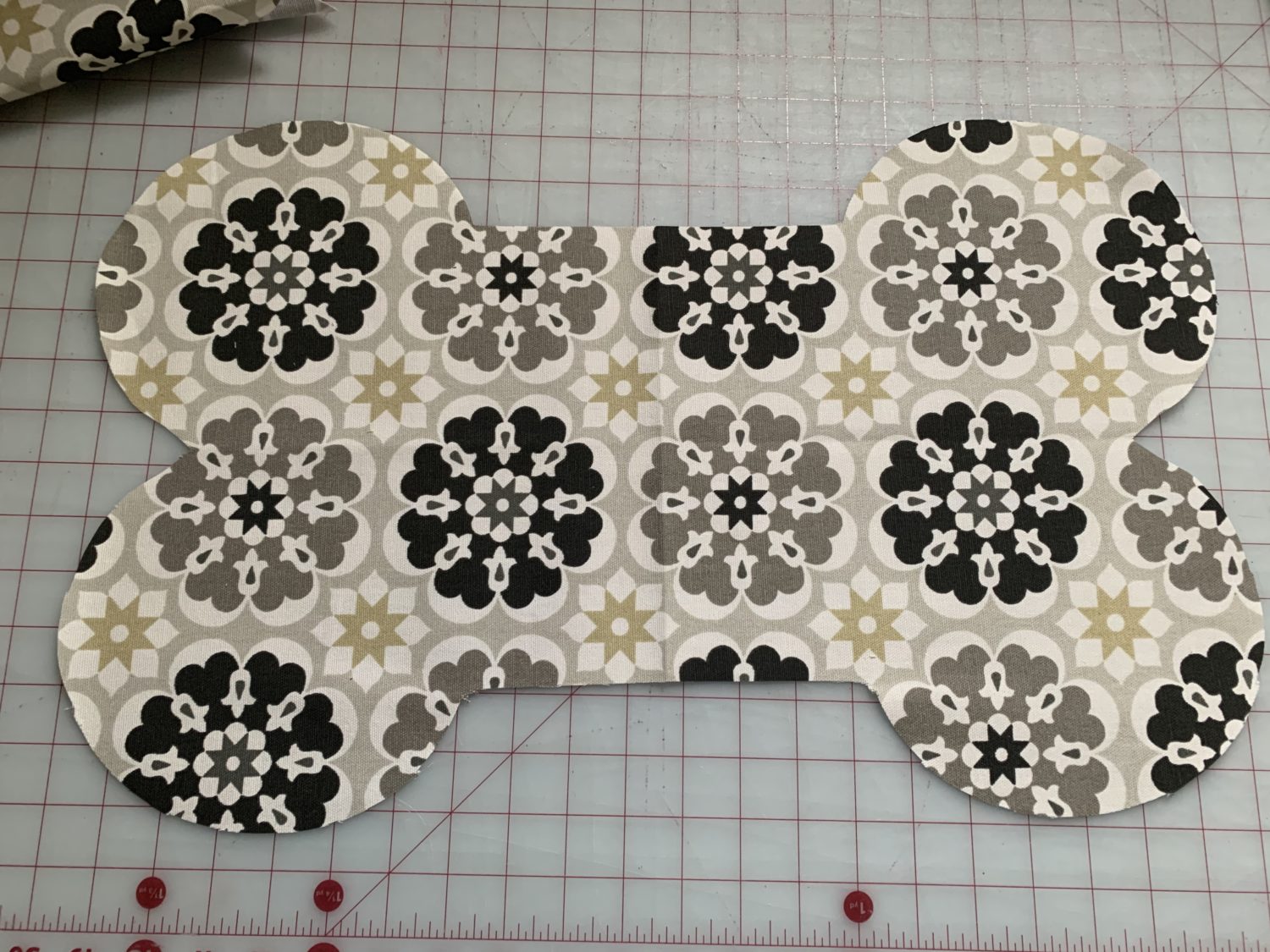 Do the same thing over again with your second piece of fabric
You should now have two dog bones
Place the two fabric pieces right sides together and clip/pin around the edges
Leave a gap on one of the straight areas unsewn. This is how you'll turn it right sides out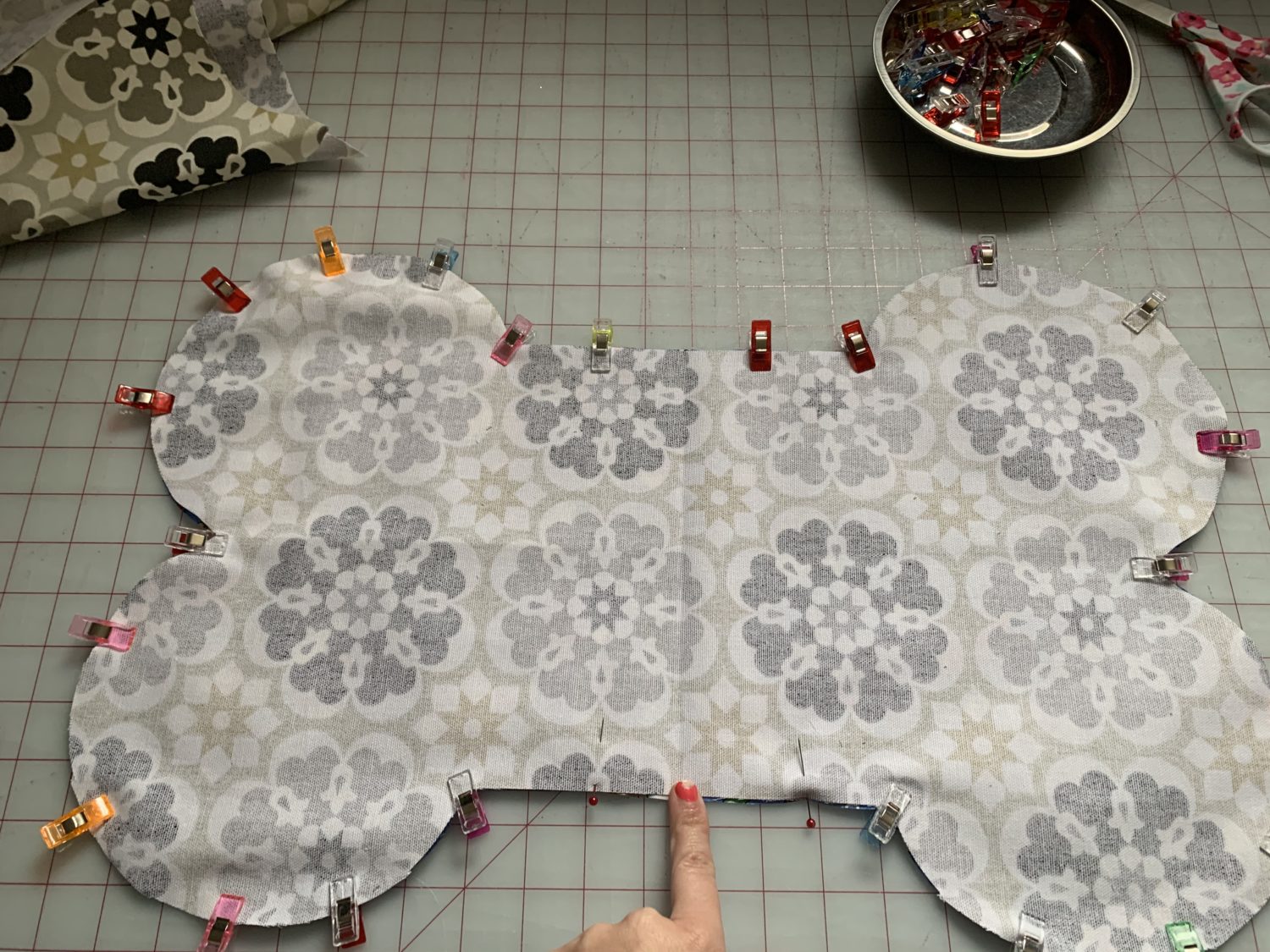 Sew all around the edges-be sure to leave the gap unsewn!
Clip your corners and your curves so that the placemat lays flat when turned right sides out
Turn your place mat right sides out
Give it a good press
Top Stitch all around the edges, this will close up that gap
You're done!
That's it! You now have a wonderful, reversible pet placemat! Quick and easy, right?
Want more FUN DIY Freebies? Check out the FREEBIE TUTORIALS and the FREEBIE PATTERNS!
As always, we're here to help if you need it! Join us HERE and on Facebook, Instagram, Twitter, Youtube, and Pinterest. We're everywhere you are.
Reader Interactions