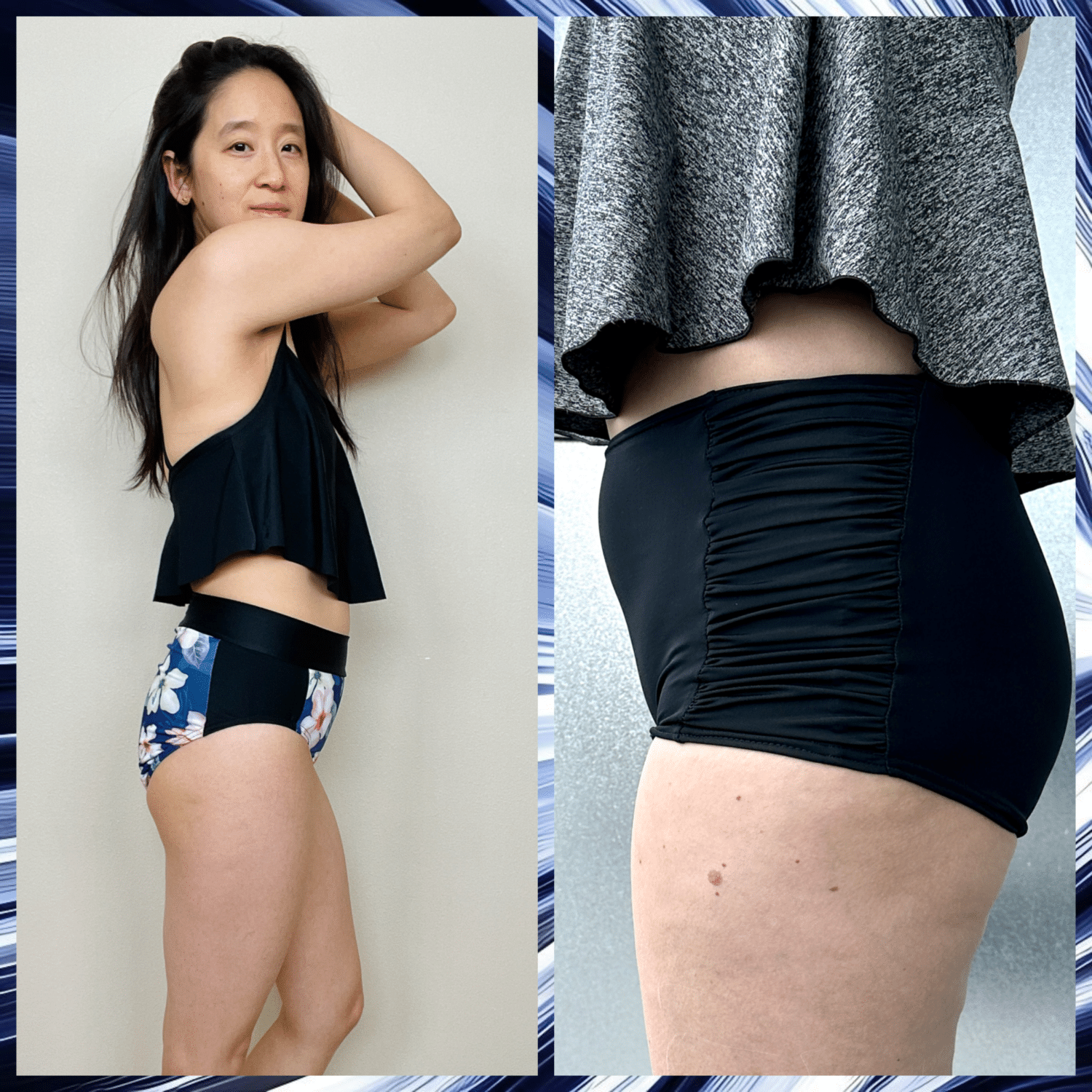 Carol is a pattern for swim bottoms based on our women's size chart. It has 4 waist rise options, including a maternity rise, as well as 2 leg rises. Choose between solid or color-blocked bikini bottoms with optional ruched side panels. The waist can be finished with elastic or a 2″ waistband.
Carol is designed for knit fabrics that have at least 50% BOTH vertical and horizontal stretch. Nylon or poly lycra blends are typical for swim fabrics.
Options Included:
Waist Rises:
Leg Rises:
Waist Finishes:
Swim elastic
2″ waistband
Other Details:
Solid
Color-blocked
Ruched color-block
Get your copy of the Carol Colorblocked Swim Bottoms HERE!
As always, we're here to help if you need it! Join us HERE and on Facebook, Instagram, Twitter, Youtube, and Pinterest. We're everywhere you are.
Reader Interactions