Everyone likes FREE, especially at the holidays. For this reason, we've spent a lot time getting new freebies out for our favorite customer. Who's our favorite customer, you ask? Well, YOU! I've compiled a list of my favorite 5 out of 4 freebies just for you! Welcome to the 2019 Gift Guide: 10 Freebie Patterns for the Holidays.
1- DIY Christmas Stocking
The best place to start with a holiday gift guide is with holiday stuff. I've made several of these stockings and I just LOVE them. I need to make a few more for my kids and for gifts. It's a fast, easy, professionally finished make that your family and friends will love!
2- DIY Knot Wristlet
This little wristlet is such a satisfying make and the results are fabulous. It's uses vary widely from my six year old's go-to purse, to a wristlet for date night, to a crochet ball that holds a bag of yarn. It makes for a wonder gift that everyone should make. There's even a FREE Video Tutorial.
3- DIY No Sew Scarf
When my husband and I were in the process of adopting our now 13 year old we needed to do some fundraising and it was Christmas time. I decided to make these scarves. I didn't have a sewing machine at the time so I had to find a way to make it work. I'm sure I'm not the first person to make a scarf like this but I came up with what worked for me and I still love making them. Even better, I can make them with my kids aged 3-13. Did I tell you there's a FREE Video Tutorial for this one too?
4- DIY Scrunchies
All of my girls have hair long enough to require a scrunchie. They seem to be gaining popularity more and more, which is odd since I used them in the 90's. This is a great little free pattern that includes a tutorial for creating a scrunchie using a hair tie or an elastic. Additionally, there are instructions and a pattern piece to add a bow. They are just too cute. Oh, yeah, we have FREE Video Tutorial for both versions HERE and HERE.
5- DIY Wine Bag
If you're heading to a Holiday party, dinner, or even a NYE gathering make one of these to accompany your wine. The wine itself is a gift but adding a fun, handmade bag makes the gift that much more special. You'll be remembered for years to come for your sweet thoughtfulness.
6- Frosty the Sleeved Blanket
This is a favorite this Holiday season. It's been flying off the shelves, so to speak, since Rachelle released it. I made 5 of them and my kids can't get enough. They get used every single day and are just super fun!
7- Ramsay Apron
Another new addition to our FREEBIE catalog is the Ramsay Apron. You can make aprons for absolutely everyone in your family. EVERYONE. This pattern comes in various sizes and you'll love making them.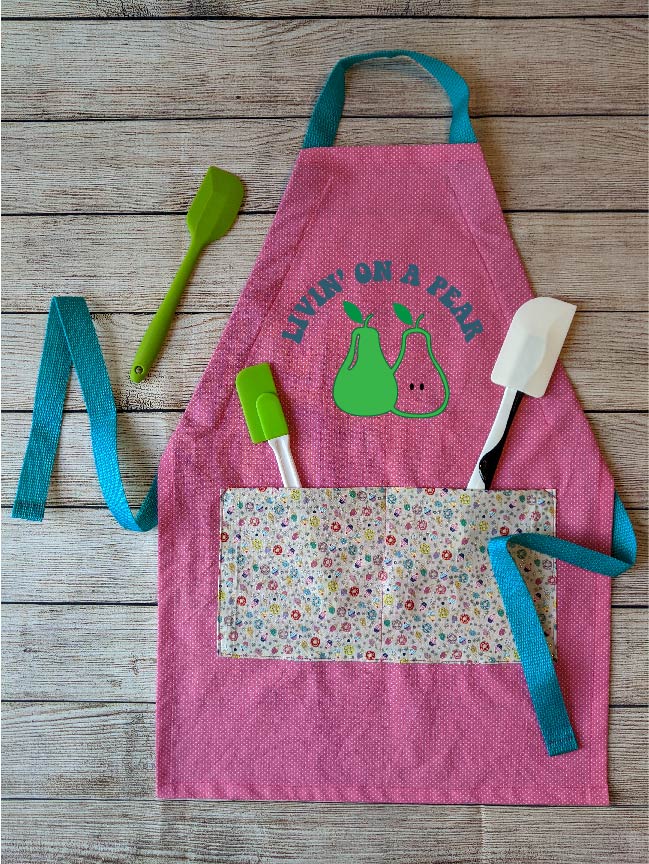 8- The Luna Skirts
One of the things I LOVE about these is that there are TWO FREE patterns. One pattern for women and one for girls. Who doesn't love a little matchy-matchy around the holidays?
9- Ninjas
Here's another that has both a women's and kids version. These are fabulous patterns and are staples in my house! I can't get enough of them. They're cute and the fit is great. I really love the gusset options and waistband on these awesome leggings.
10- Pajama Pants
Everyone loves a good pair of soft, comfy pajama pants. That's exactly what you get with this pattern. Two waistband options, drawstring and hem finish options as well. It's an easy make that everyone will love. Additionally, this pattern is perfect for both men and women.
Last minute Addition
It's never too late to get in the Christmas spirit. I haven't made mine yet but even though it's after December 1 I'm still doing it because the DIY Advent Calendar is everything I love about this season. There's even a FREE Video Tutorial to help you along. It's awesome!
In addition to free patterns we even have a few free tutorials. I just couldn't leave some of these extras out of this gift guide.
The HEADBANDS! There are three: Basic Knit Headband, Knot Headband and Fisheman's Knot Headband. You can't go wrong with any of these. They're fun and cute!
Wait, there's more! We've got cut files. There are several FREE ones to choose from. You can find ALL our cute files HERE.
Well, that's quite a list now that I look at it all. It's also a super fun and awesome list. We hope you enjoyed the 2019 Gift Guide: 10 Freebie Patterns for the Holidays. We have more on the way to be on the look out!
Wanna win a $10 gift card? Comment below with a suggestion of a free pattern or tutorial you'd like to see. Winner Chosen!
As always, we're here to help if you need it! Join us HERE and on Facebook, Instagram, Twitter, Youtube, and Pinterest. We're everywhere you are.
Reader Interactions